Sebelum memasak pastinya sediakan dulu bahan-bahannya....
Unduh aja disini
(silahkan register untuk download file ini)
ok.... Mulai meramu bahan2nya
ini buat kamu yang ga punya original Windows XP CD terlebih dahulu
menginstal Alcohol120 + patch dan download window xp sp2.iso
Ikuti petunjuk penginstalan Software Alcohol
di sini
Setelah itu masukkan Original window XP.iso dengan cara klik kanan di virtual cd/dvd ROM lalu klik Mount Image seperti gambar di bawah ini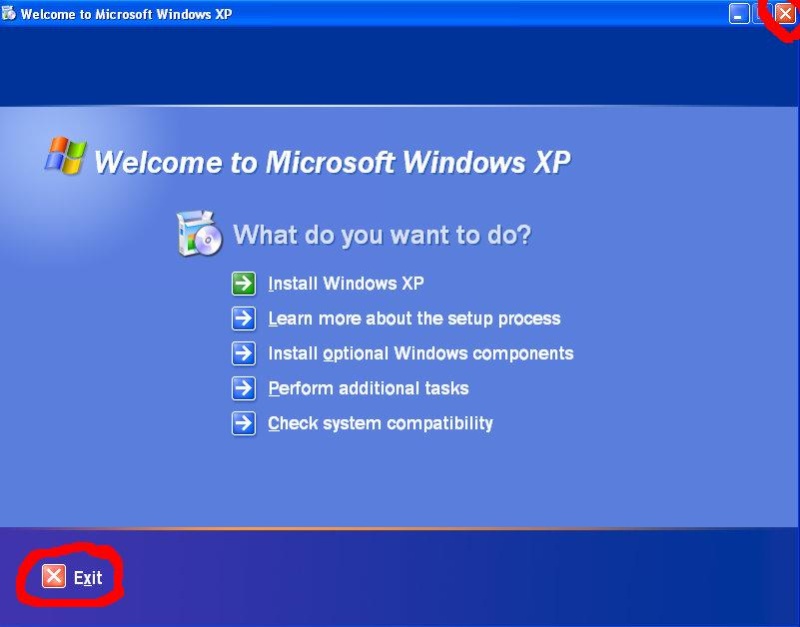 ............SAATNYA MERAMU MASAKAN UTAMA KITA..........
Step satu

Double click Komku-SP-usb.exe

tampilan akan seperti ini
Step 2
di dalam folder C:\Komku\PeToUSB\
double click PeToUSB.exe
maka akan tampak gambar
Destination Drive : select USB Removable
check on Enable Disk Format
check on Quick Format
check on Enable LBA (FAT 16x)
Drive Label : XP-KOMKU (or whatever you want)
then click Start
Click Yes to continue....
"You are about to repartition and format a disk. Disk: .... All existing volumes and data on that disk will be lost. Are You Sure You Want To Continue?"
click Yes
tunggu beberapa saat....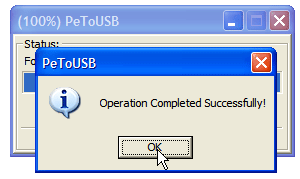 Click OK, dan tutup PeToUSB window.
Step 3
Open Command Prompt ...
Click Start > Run > type cmd > click OK
pada Command Prompt window, pilih directory C:\Komku\bootsect\
bagaimana caranya?
ketik cd\ lalu tekan Enter
lalu ketik cd komku\bootsect lalu tekan Enter
jangan tutup Command Promt Window.... teruskan ke Step 4
Step 4
di command prompt window, ketik bootsect /nt52 H:
H: adalah posisi drive USB Flash , bisa berbeda pada anda...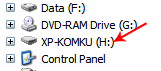 the result... "Successfully updated filesystem bootcode. Bootcode was succesfully updated on all targeted volumes."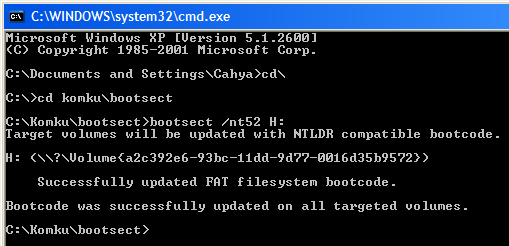 Jangan tutup Command Prompt window, lanjut ke step 5...
Step 5
ketik cd.. lalu tekanEnter
lalu ketik cd usb_prep8 lalu tekan Enter
ketik usb_prep8 lagi... lalu tekan Enter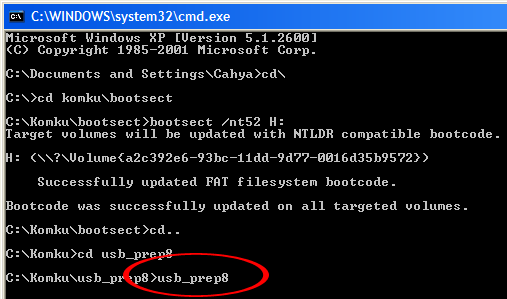 step 6:
command prompt window akan tampak seperti ini
Press any key to continue...
usb_prep8 welcome screen akan tampak......
Masukkan original Windows XP CD, atau Windows XP.iso yang telah di mount dengan Alcohol atau sejenisnya lalu kembali ke Command Prompt window
ketik 1 lalu tekan Enter...
"Browse For Folder" window akan terlihat, pilih drive CD/DVD (tempat window xp berada) dan click OK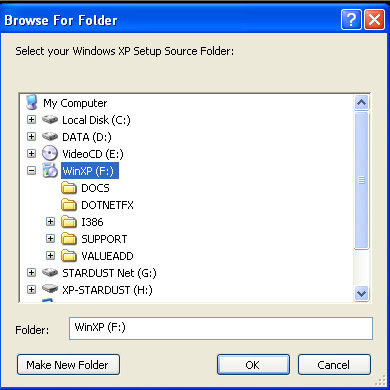 hasilnya... "XP Setup Source Path" berubah menjadi F:\ (punya kamu mungkin berbeda)
pada nomor 2, jika drive T terpakai maka sesuaikan saja pada drive yang tidak terpakai di komputer anda jika tidak maka abaikan point 2........
gimana caranya merubah drive pada poit 2 tersebut?
Ketik 2 dan tekan Enter...

"Enter Available Virtual DriveLetter"
contohnya jika drive S kosong maka ketik S kemudian tekan enter.....
kembali ke usb_prep8 welcome screen...
ketik 3 lalu tekan Enter...
karena Flash disk saya ada pada drive H: maka akan terlihat gambar ini :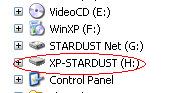 lalu ketik
H
lalu tekan enter
kembali ke usb_prep8 welcome screen...
dan ketik 4 lalu tekan Enter untuk membuat temporary image XP dari sumber window XP dan mencopy nya ke USB Flash Drive
Tunggu sebentar ya kang.....
"WARNING, ALL DATA ON NON-REMOVABLE DISK DRIVE T: WILL BE LOST! Proceed with Format (Y/N)?"
ketik
Y
lalu tekan Enter
please wait....
when format virtual disk complete, press any key to continue...
please wait... making of LocalSource folder is in progress...
when "Making of LocalSource folder $WIN_NT$.~LS Ready"
Press any key to continue...
"Copy TempDrive Files to USB-Drive in about 15 minutes = Yes OR STOP = End Program = No"
Click Yes, and wait...
"Would you like USB-stick to be preferred Boot Drive U: bla... bla..."
klik aja
Yes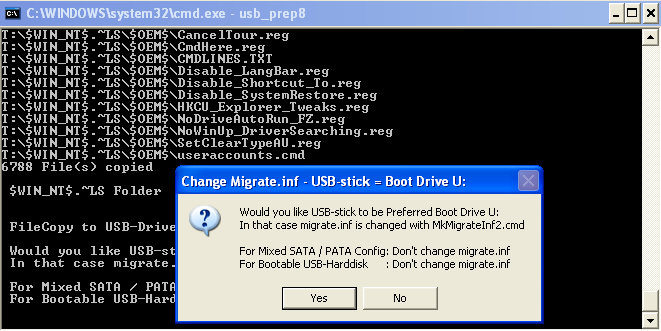 "Would you like to unmount the Virtual Drive ?"
klik Yes, wait a few seconds, and press any key....
press any key again untuk menutup usb_prep8...
step 7
saat menginstal Window XP
setting BIOS jadikan USB drive as primary boot device....
booting dengan USB Flash Drive....
pilih "TXT Mode Setup Windows XP, jangan lepaskan USB-Drive selama proses instalasi"
setelah Hard Disk terdetesi, delete semua partition, atur kembali partisi sesuai keinginan... dan install Windows XP pada partisi yang diinginkan...
tunggu beberapa saat...
setelah text mode setup selesai, computer akan restart....
kali ini pilih "GUI Mode setup Windows XP, Continue Setup + Start XP"
selesai sudah proses instalasi..............

saat booting kembali anda ketemu lagi dua Pilihan booting dengan window Xp profesional atau USB repair....( lupa aku namanya) Untuk menghilangkannya, pada window Click Start > Run > msconfig > BOOT.ini
Pilihlah ......booting dengan USB tersebut Klik
check All Boot Patch
dan booting tersebut akan terhapus..........
.................Akhir kata Cuapeeeek deh..............